HOME >> Covert Trackers
Professional "Active" Tracker
The Professionals Choice!
Giving you the best of everything when it comes to covert vehicle tracking.
Real - Time trackers are never truly real-time. They all have a ping rate. This is the interval that it sends it's location to the web. Which can be quite low say every 10 seconds. But this could be the difference between success and loss! 10 seconds can feel like a life time when tracking through a busy city centre with multiple one way streets or your subject exits a motorway without you seeing!!!
This tracker is a true real-time tracker showing a constant connection and therefore location. Using it's own software it can also show you your own GPS location which is vital when it comes to tracking live. On screen the tracker leaves a bread crumb trail that you simply follow.
Data is also stored on the device. Which you can download automatically whenever you want to review full driving behaviour patterns .
There are two forms of communication GPRS for over the internet or dial-up whic allows you to communicate directly with the tracker. SAFEGuard, if you can't obtain either connection the data is never lost just stored.
The software has it's own navigation software. Which is brilliant when you need to find your subject. (Right click on the subject and then navigate to) Following the visual and audible prompts like any satnav will guide you straight to them.

Geofencing allows multiple areas alarming you when the subject enters or leave each one.
Multiple vehicles can be all tracked at the same time on one screen.
Full concise driving reports are available
The unit is concealed within a water tight pouch with enough battery power to last a full week on full communication. Sleep commands can make the tracker much longer. The magnetised pouch is flexible which allows it to mold to the vehicle's profile giving a much better grip on the subjects vehicle.

A simple PAYG sim card is all that is required. No Subscription, Credit Top-ups etc Which gives tracking at a minimum cost.
These trackers are built to order - please allow 7 days for delivery
Specification:
small footprint
comes with cigarette lighter adapter
GSM / GPRS / GPS Automatic Vehicle Locating System (AVLS)
Assisted GPS U-blox 5
Built-in quad band GSM antenna
3D accelerometer
Large capacity flash memory, continuous records for 120,000 positions
Geofencing
Alarm - external power off, no data from GPS, I/O - Low power consumption
Intelligent power management
Internal battery: 1800 mAh for at least 14 hours running without external power
2 x protected digital inputs
2 way TTL serial data communication
USB connection
Settings by SMS, GPRS and USB
Upgradable firmware by GPRS or USB cable
2 programmable buttons
1 configurable output
History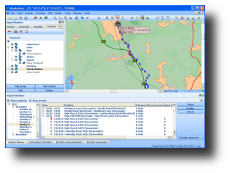 See where vehicles have been even when you weren't tracking them
The VTU010 has enough on-board memory to store up to 20,000 positions. That is more than 3 months of typical use.
Reporting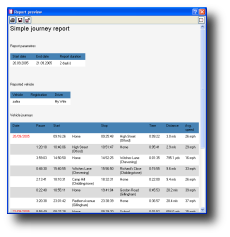 Create reports on mileages, speeds and driving times
Summary reports of the length and time of each journey
Detailed reports of each street that the vehicle travelled on (including maximum speed)
Add your own user objects to reports (home, office, customers, etc.)
Export reports to Excell
Scheduling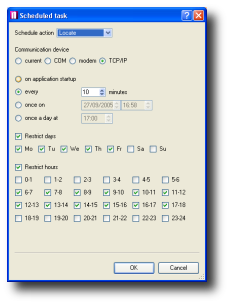 Detailed itinerary of your route
Accurate mileages
Calculate fuel costs
Manage vehicles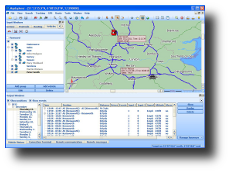 Display information on screen (date, time, heading, speed, altitude etc.)
Create vehicle groups which you can locate and schedule at the same time
Geofencing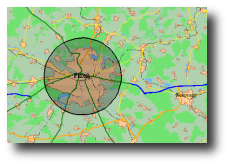 Add geofences from the map
SMS alert report if overrun geofence borders (in and out)
"Alarm" geofence can be set using yo

Postage: Free on this item!

---
***If you have any questions about this device or any other items please contact us***

Telephone 07790 709911
Office (+44) 0 1226 709911

---